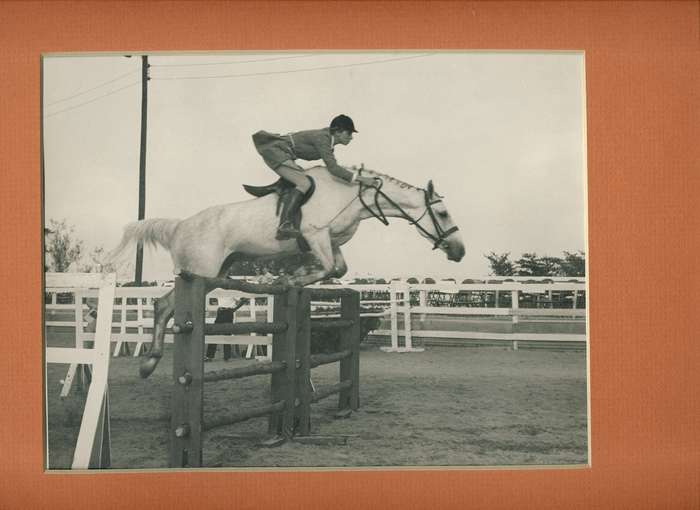 For more than 30 years, the Washington International Horse Show (WIHS) has had the honor and privilege to have consummate horsewoman Mignon C. Smith help guide the direction and development of the nation's premiere indoor equestrian event. Her dedication, strategic vision and support have enabled the show to continue its mission even in face of a challenging climate for horse events. Smith has served as a member of the WIHS board of directors every year since 1963, except for a five-year intermission. She is a strong proponent for international show jumping at Washington as well as multibreed and varied classes and sees them as the future of the show.
Smith has been involved in many horse world disciplines. As a student, she  won the interschool equitation championships at the Madeira School and Briarcliff Junior College. She was head of the schools' riding teams, and later became a number one rated riding instructor. After college, she started a riding school, which was the first public stable in Alabama to have straight gaited or hunter/jumper type horses. She taught forward riding, the Captain Littauer method. An avid fox hunter, she received hunt colors from Fairfax (Va.), Potomac (Md.) and Branchwater (Ala.), where she was first whipper-in for many years. She also was a nationally rated polo player.
Smith is a member of the Virginia Horse Show Hall of Fame. Much of her time is involved in breeding and racing thoroughbreds. More than 50 years ago while still a college student, Smith bought her first thoroughbred during a trip to Ireland. There began a passion for breeding and racing. She has bred more than 60 winners, including Virginiabred steeplechaser of the year, Grade I champion Class Vantage, and eight other stakes horses. For Smith, breeding, owning and racing thoroughbreds is a sport, an art and a science. Smith races under two names. One horse always runs under Star Ten Stable, one of the oldest active syndicates in the country. The other horses race under Mede Cahaba Stable. In choosing her stable name, Mede Cahaba, Smith brought together both the practical (using her initials, MCS) and meaningful. 'Mede' is old English for meadow and Runnymede is where the Magna Carta was signed. 'Cahaba' was the first capital of Smith's home state, Alabama, and also the name of a river near her former leased farm.
"The Magna Carta, of course, is the basis of our constitutional government and Cahaba is a native Alabamian name," explained Smith. In 2005, Smith created a scholarship program for first generation college students in Alabama in honor of her parents, J. Craig and Page T. Smith.One of the determinants of a scholarship award is to select young people who would take voting seriously and also take an interest in their communities. There are now 60 Smith scholars. With appreciation and thanks, the WIHS welcomes Mignon C. Smith to the "Hall of Fame!"
Washington International
Horse Show Hall of Fame
2008 – Mignon C. Smith
2007 – Sheila C. Johnson
2002 – H. Fenwick Kollock
2001 – Austin H. Kiplinger
2000 – Kenneth & Sallie Wheeler
1999 – Mrs. Jane Dillon
1998 – William C. Steinkraus
1997 – George H. Morris
Trophy donated by Ms. Jeanne Hollis