By Madison Woodward-Allen, WIHS Intern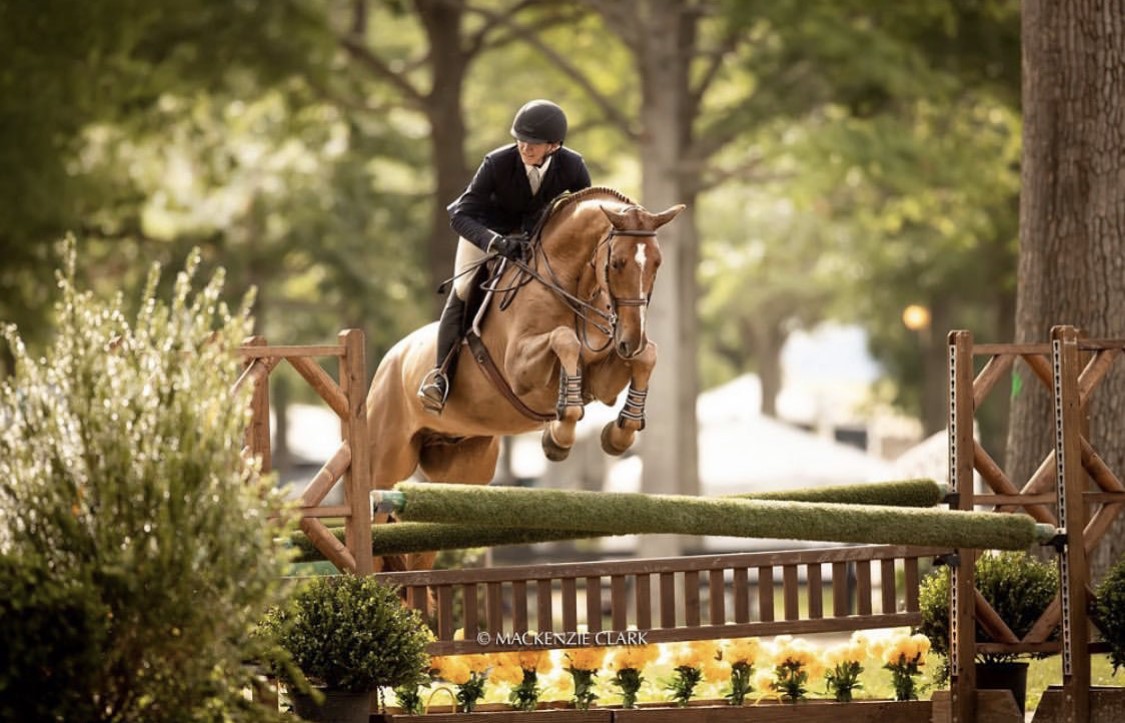 Since December 2020, Luke Jensen has been a working student at North Run, a showing and training facility located in Warren, Vt., and Wellington, Fla. Under the guidance of owners Missy Clark and John Brennan, he rides in the hunter, jumper, and equitation divisions.  
As an equestrian, Luke wants to improve not only as a rider, but also as a horseman. "I want to become the best horseman I can be and compete on the international jumping scene. One thing that's really important to me is taking care of them [horses] in the best way I can."  
One of his top goals for 2021 is to qualify for the WIHS Equitation Finals being held this year at Tryon International Equestrian Center in Mill Creek, N.C. As of July 2, he is ranked 11th on the WIHS Equitation East standings, from which the top 30 will be selected for the finals.  
"I'm not sure yet which horse I might have, but I'd be grateful to show any of them."  
When he was younger, Luke competed in the pony classes at WIHS, and loved "getting to show in the big city."  
Luke admires many riders in the equestrian world, especially German show jumper Daniel Deusser, an Olympic bronze medalist. "I love to watch Daniel Deusser. He brings out the best in his horses."
His biggest mentors in the equestrian world are Missy Clark and the North Run team. He also looks to Martien van der Hoeven, a well-decorated rider, and head trainer at Marlac Farm, a successful show barn out of Pinehurt, Texas.  
"I have had so many incredible mentors along the way, including Missy Clark and the entire team at North Run, and Martien van der Hoeven and Marlac Farm!" 
Outside of the barn, Luke enjoys watching sports and hiking, kayaking, and camping.
Are you on the road to WIHS 2021? Check your rankings here.