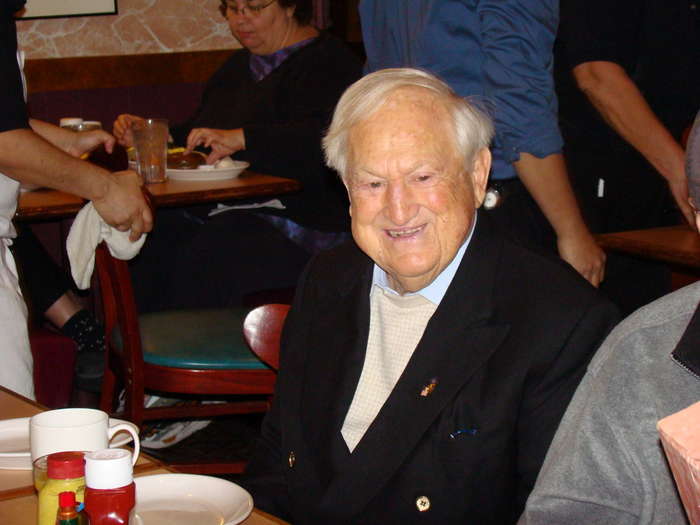 'He has always loved horses …. he will be so happy and honored … .! am so proud ofhim …. he was always supportive ofme … he was there when I won at WIHS … .I am very proud of my father. .. he contributed so much ….. this is quite an honor. … this honor is beyond his dreams … " These are some of the wonderful words spoken by the children of a man, who has served, for more than two decades, the Washington International Horse Show Board of Directors. The show has been graced with the presence of this very special member and this year we will pay tribute to him. Hermen Greenberg will be inducted into the Washington International Horse Show Hall of Fame and honored at the 2009 show for years of commitment, service and support. Greenberg helped guide the direction and development of the nation's premiere indoor equestrian event. His dedication and strategic vision have enabled the show to continue its mission.
"Hermen has been a very strong member of the board for more than 20 years. We are lucky to be the recipient of his wisdom, knowledge and support. This induction into Hall of Fame is well deserved and it is quite meaningful to us to bestow this honor on Hermen" says Juliet Reid, President of WIHS.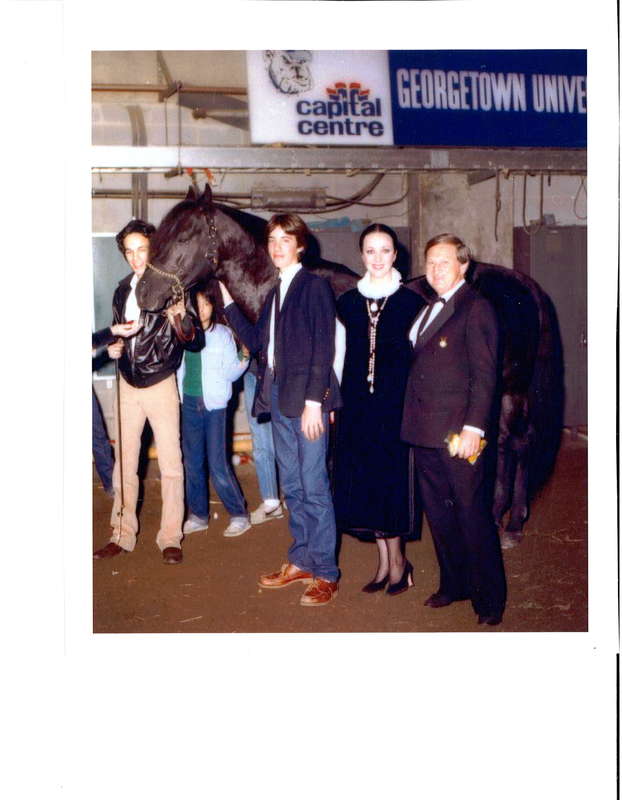 As a Washingtonian with roots and a strong foundation in the community, Greenberg is a well-respected businessman in the construction and real estate development industry. Perhaps his expertise in building is one of the reasons he had been such an important part in laying the foundation and building Washington International Horse Show to what it is today. Greenberg's success in the business world has carried over to his success in the equestrian world and his philanthropic endeavors. He breeds thoroughbreds commercially and owns and operates Rutledge Farm in Middleburg, VA. He has bred several stakes winners, including 1993 Belmont Stakes winner, Colonial Affair, and the great steeplechase horse, Sur La Tete. Other horses of note that he has owned and raced include Researcher, who won the inaugural Charles Town Classic, setting a track record. Greenberg has also sponsored side saddle at WIHS, a discipline he and his wife enjoy. Greenberg is more than a business man with a love of horses.
He will leave a lasting impression and legacy on the equestrian world. In the last decade Greenberg made a very generous gift of 383 acres to the Montgomery Parks Foundation for the development of Woodstock Park and the Moritz Greenberg Equestrian Center, which is dedicated to Mr. Greenberg's father. 10 Family is very important to Greenberg, married to Monica, and the father of Richard, Sheri and Aieco. Upon hearing their "father would be inducted into the WIHS Hall of Fame Greenberg's children were thrilled, honored and proud. With appreciation and thanks, the WIHS welcomes Hermen Greenberg to the "Hall of Fame!" Washington International Horse Show Hall of Fame 2009 Hermen Greenberg was honored on Saturday evening at the 2009 Washington International Horse Show.