The son of Enis Jenkins, a famous horseman and huntsman, Jenkins grew up in the saddle and soon earned recognition as a "natural horseman," who could ride just about any horse and get it to perform at its best.
Early mornings before school, he mucked stalls and cared for the horses at Hill Top, his family's farm in Orange, Va. He rode in the afternoons and hunted at every opportunity with his father and brothers. "Horses were the only thing I thought about."
After graduating from high school, he headed to Florida to work for Gene Mische at Fairfield Farm, where he rode, cleaned, mucked, shipped, fed and competed up and down the East Coast for three years. He earned $250 per month, but "the mileage was worth two million dollars," said Jenkins.
Though he had no formal riding instruction, his winning formula was instinctive talent, a natural empathy for his horses, strong powers of observation and incredible attention to detail.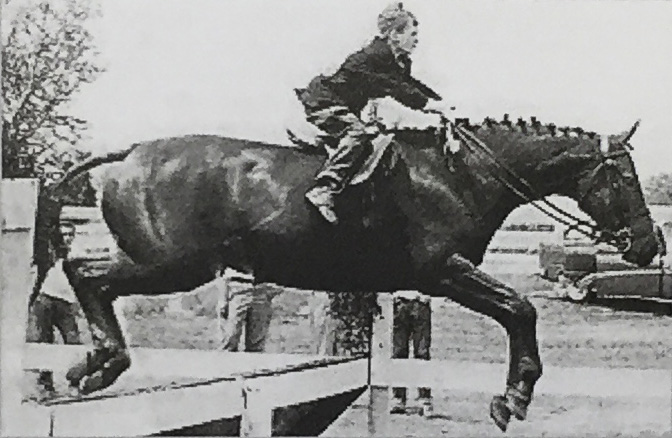 He is most famously partnered with the great Idle Dice, owned by Harry Gill, a 17-hand Thoroughbred that didn't make it as a racehorse. "Idle Dice was very powerful. He was much better than me when I started with him. From day one, he was a winner," said Jenkins. "Ike" earned $400,000 in prize money during his career ($1.7 million in 2015 dollars). Thoroughbreds have always been Jenkins' preferred breed.
Jenkins is credited with more than 70 grand prix wins and about 300 seconds. Though others may have won more grands prix, few can match the quality of the classes he won, his consistency or his longevity. He won many of the country's most prestigious grand prix classes multiple times riding such stars as Idle Dice, Gustavus, Playback, Aerobic, Coastline, Number One Spy, Czar and The Natural.
Jenkins' first big international win was at Washington in the President's Cup in 1970. In the jump-off, he faced future World Champion German rider Hartwig Steenken, and his great mare, Simona. Steenken went first and delivered what many spectators thought was an unbeatable clear round. Jenkins went last with Idle Dice and beat the time by an incredible five seconds.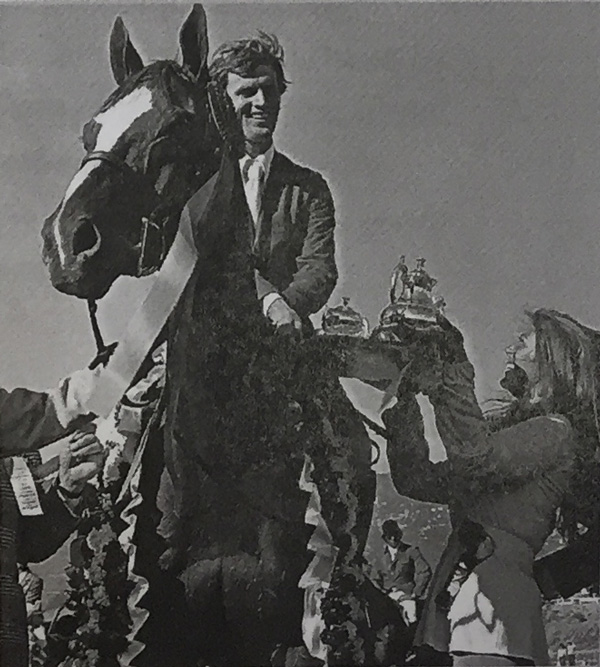 He went on to win the President's Cup another three times, again with Idle Dice in 1971, with Number One Spy in 1976 and with Coastline in 1983.
As a professional, Jenkins was prevented from riding in the Pan American or Olympic Games, however, in the early 1970s, professionals were allowed to ride in international team classes. In 1973 he was selected to represent the USET at the fall indoor circuit (Harrisburg, Washington, New York and Toronto) with Idle Dice and Balbuco. Of the 38 international classes held on that circuit from 1973 to 1975, Jenkins won 24. In 1975 alone, he won 12 of the 16 international classes with Idle Dice and Number One Spy.
In 1987 at age 43, Jenkins had his best year ever — he was named American Grandprix Association's Rider of the Year, AHSA Horseman of the Year and the first Chronicle of the Horse Horseman of the Year. And now that professionals were allowed to participate at the Olympic level, he won two silver medals at the Pan American Games held in Indianapolis on Czar.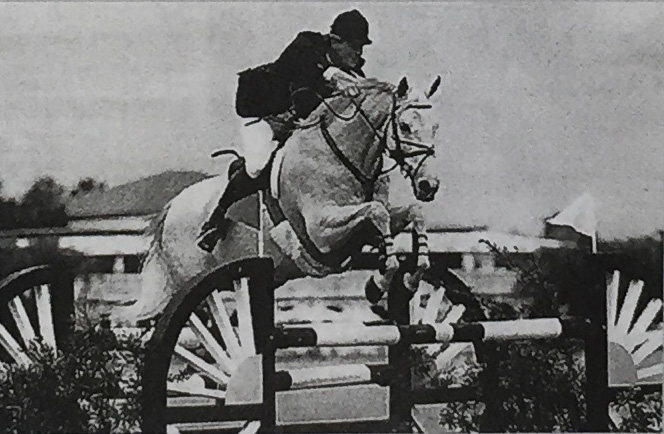 In accepting the Horseman of the Year Award for Jenkins at the 1987 AHSA Convention, Michaela Murphy said "… this humble sporting hero is totally unaware of his impact on our sport. From lead liner to Olympic star, Rodney has given us all something to aspire to."
Jenkins never was one to take credit for all he's done. "The horse makes the rider — I don't care how good you are," he once said. "My philosophy is people don't make the horse. They manage the horse and direct the horse, but the horse makes the people."
Although Jenkins rode primarily in the U.S., he did excel internationally as well. In addition to his double silver performance at the Pan American Games, he finished 8th in the 1974 World Championships at Hickstead on Idle Dice and 6th in the 1980 World Cup Final at Baltimore on Third Man. He rode on 16 Nations Cup teams from 1973 to 1987, helping his team to ten wins.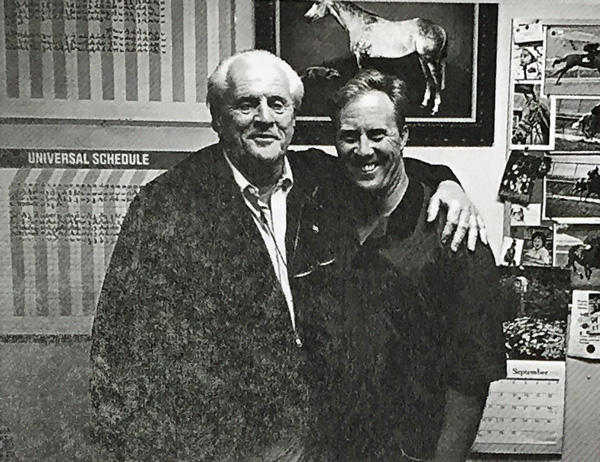 In 1989 Jenkins announced his decision to retire from the show ring after almost three decades of life on the road. He now operates a successful public racing stable from Barn 9 at Laurel Park, in Laurel, Md., where he has about 40 horses in training. Another 30 youngsters and layups are at Montpelier in Virginia under the care of his son, Patrick Jenkins.
Jenkins' race track office is a cozy, comfortable space with neat stacks of sale catalogs, condition books, a few selected win pictures, and a meticulous training schedule on the wall b
ehind his desk. His horses are just a few feet from the door. The walls are filled with photos of his children and paintings by his wife, Un Jin, an artist and former international show jumper. And, high on the wall in a place of honor hangs 'The Horse's Prayer to his Master.'
WIHS salutes consummate horseman Rodney Jenkins for his positive and lasting impact on equestrian sport through his professionalism, popularity and work ethic, and most of all, for his love and compassion for horses.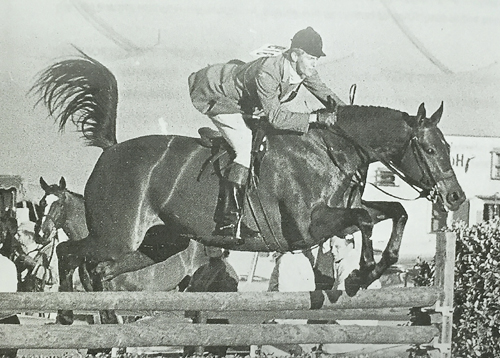 With thanks to Nick Ellis and the Show Jumping Hall of Fame for information and photos.