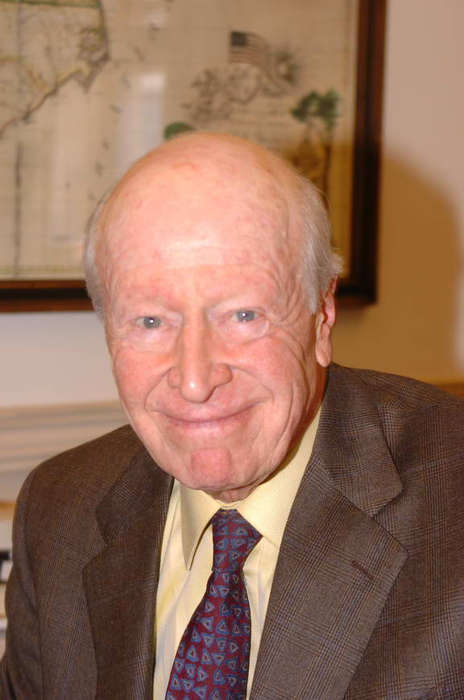 Austin Kiplinger – best known as a business journalist, civic leader and patron of the arts – has also devoted more than four decades of his life to the promotions of equestrian sports in America.
He was instrumental in establishing the Washington International Horse Show as one of America's premier events, heling it grow from its early days at the D.C. Armory, to the Capital Centre in Landover, to the MCI Center today. He has served on the WIHS board since 1965, and was its president from 1968 to 1970.
A member of the Potomac Hunt for more than 40 years, Kip was also a cofounder of the Seneca Valley Pony Club. His Maryland farm, "Montevideo," includes Bittersweet Field, which is the permanent home of the pony club and the annual Potomac Hunt Races, as well as the site of many regional three-phase events. While he has spent his adult life riding English, Kip's earliest experiences with horses were Western, including teenaged summers working as a cowboy on cattle drives in Oklahoma.
In a journalism career spanning over 60 years, Kip has worked on newspapers, in radio and television news, and as editor of the famed Kiplinger Letter. This weekly publication, the most widely read business forecasting periodical in the world, has more than 200,000 subscribers. After serving in World War II as a Navy pilot of torpedo bombers, Kip cofounded, with his father, the Kiplinger Magazine. Today titled Kiplinger's Personal finance Magazine, it has a monthly circulation of over one million.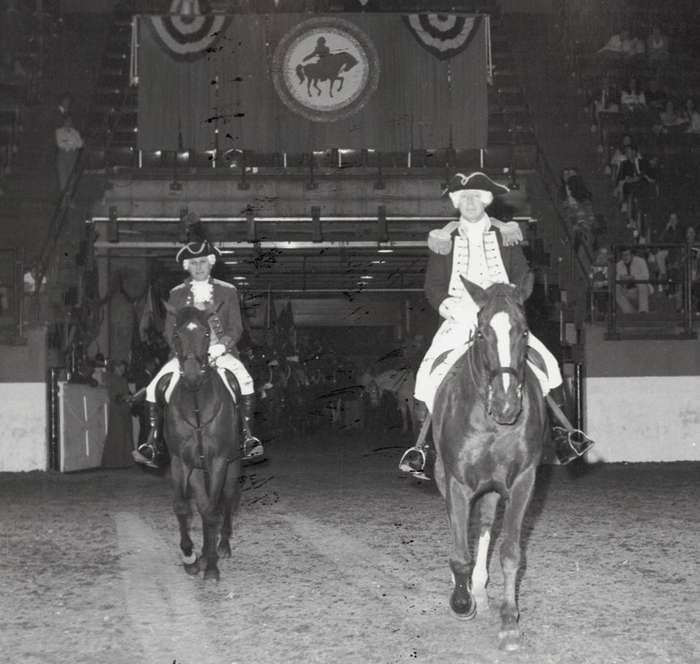 A man of many interests and talents, Kip has served as board chairman of his alma mater, Cornell University; president of the National Symphony Orchestra; board chairman of Tudor Place, the historic property in Georgetown; and a trustee of WETA and the National Press Foundation.
Kip has been married to his wife, Gogo, for 57 years. Their son Todd is vice chairman of The Kiplinger Washington Editors, Inc., and their son Knight is president of the publishing company. Kip and Gogo have six grandchildren.
The Washington International Horse Show salutes Austin Kiplinger as its 2001 inductee into the WIHS Hall of Fame.